Getting Started with Brand Messaging: 5 Steps For Success
In today's oversaturated digital landscape, it's easy for your brand to get lost in the noise. So, how can you make sure your brand stands out from the crowd and genuinely connects with its customers? The answer lies in leveraging your brand story.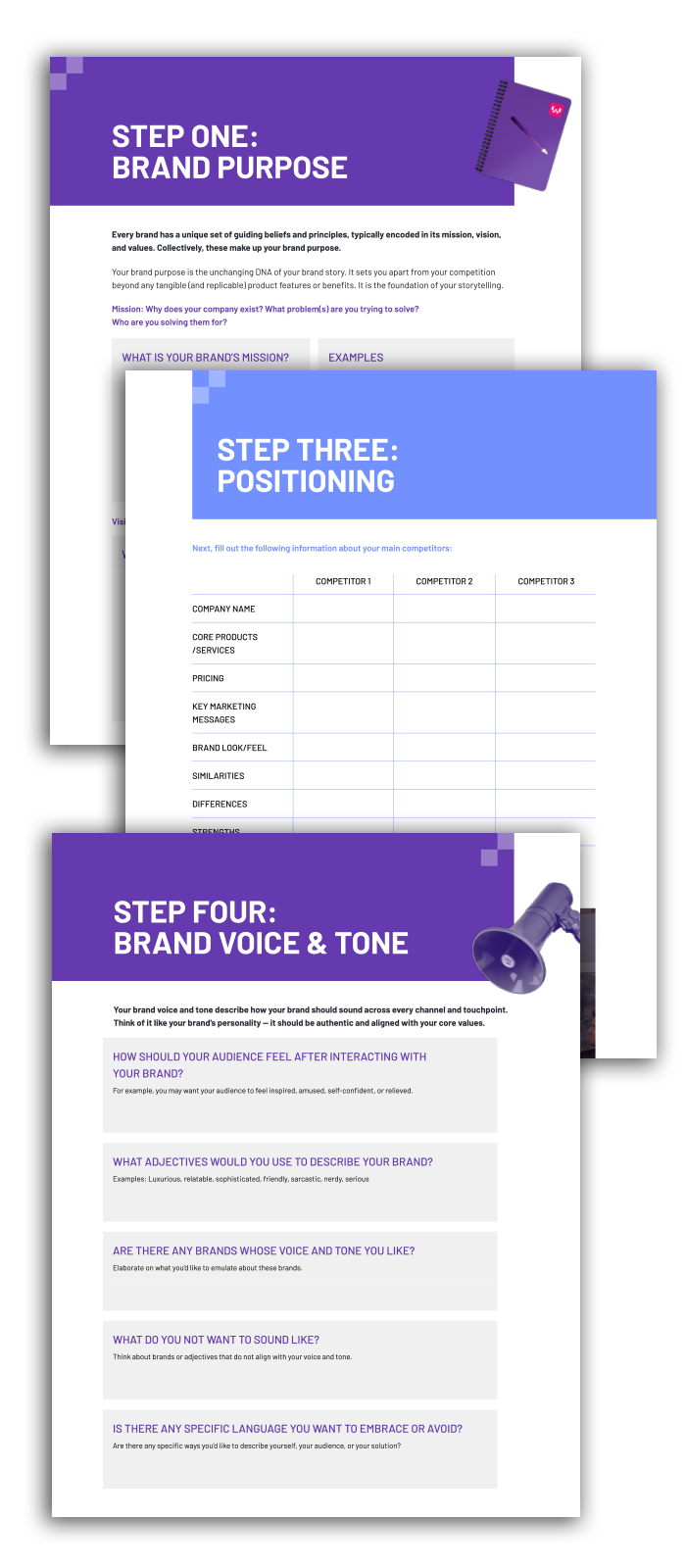 This workbook will teach you how to craft and implement your brand story using a simple five-step process. Let's get started!
Step One: Brand Purpose
Step Two: Audience
Step Three: Positioning
Step Four: Voice & Tone
Step Five: Narrative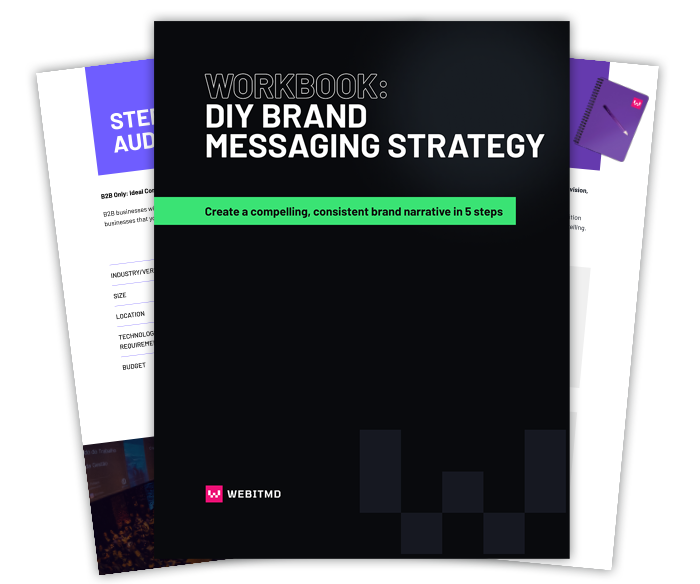 Learn the 5 steps for success with Brand Messaging.