Getting Started with HubSpot: 10 Must-do Checklist Items for Your New Portal
HubSpot is a highly scalable, user-friendly tool. It makes your life easier by putting all your marketing, sales, and customer service tools in one easy-to-access location.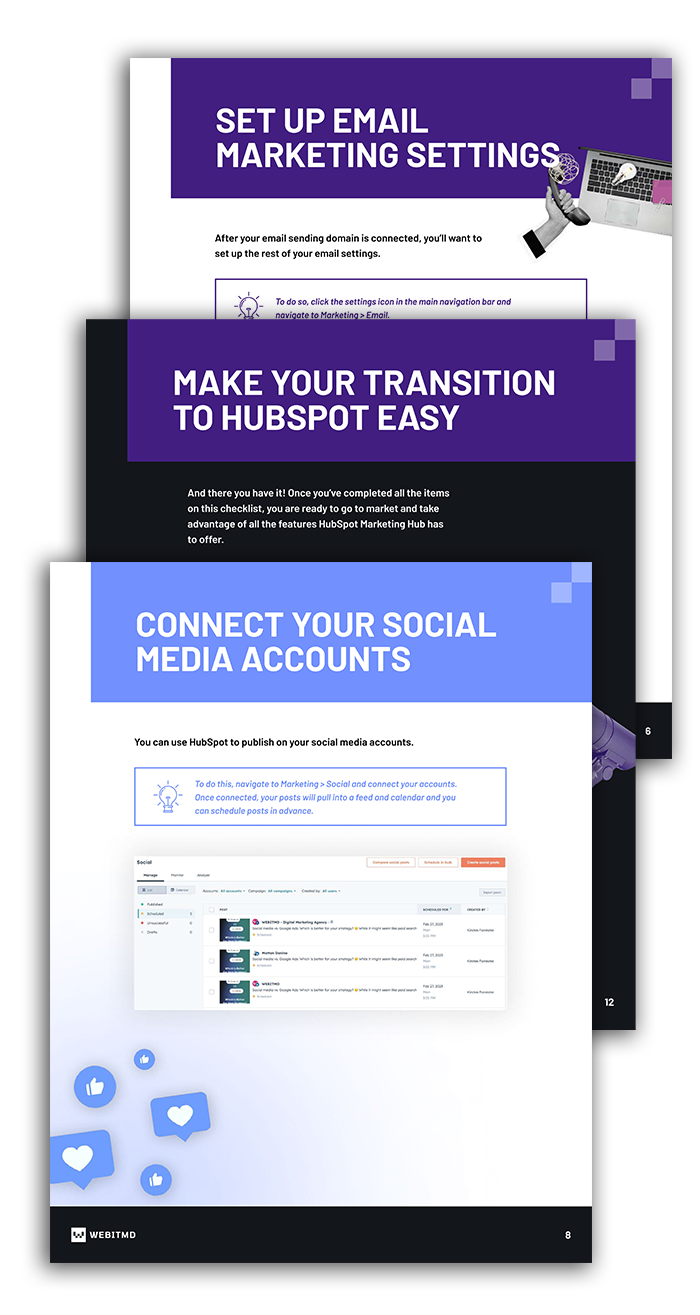 But If your HubSpot portal is underutilized or incorrectly configured, you could be in for a harder time than necessary.
Having a HubSpot onboarding checklist at your side will ensure you don't miss a single step when setting yourself and your team up for success.

In this checklist, you'll learn the 10 must-do items for setting up your new portal, including connecting your domains, installing the HubSpot tracking code, and more.
Get your copy delivered to your inbox.