We see wasted spend all the time!
In our guide, you'll learn how to perform a paid media audit with step-by-step video tutorials. Then, you'll get tips and strategies to optimize your campaigns based on your findings.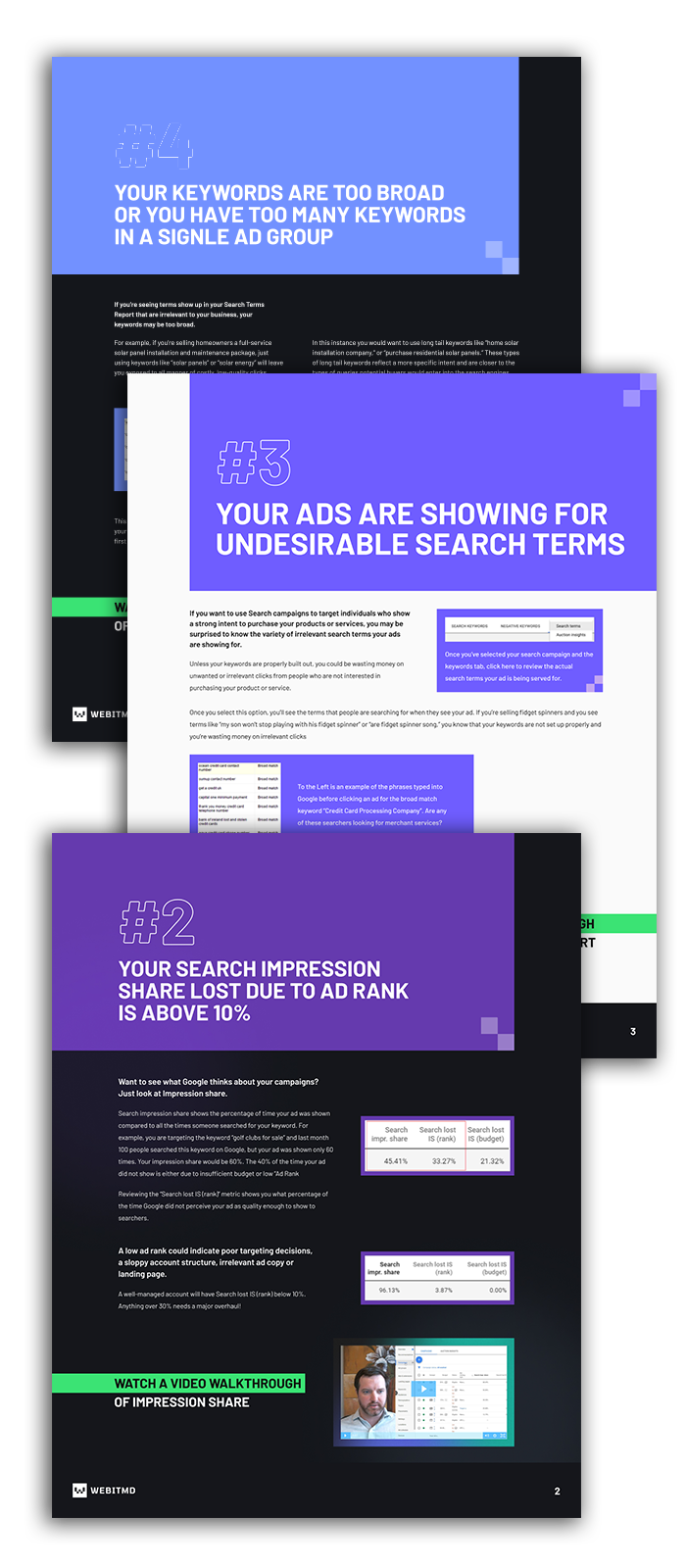 This FREE guide will answer some common questions such as...
Are my ads showing in the right location?
Am I targeting the right audience?
Am I using the right keywords?
Is Google penalizing my ads?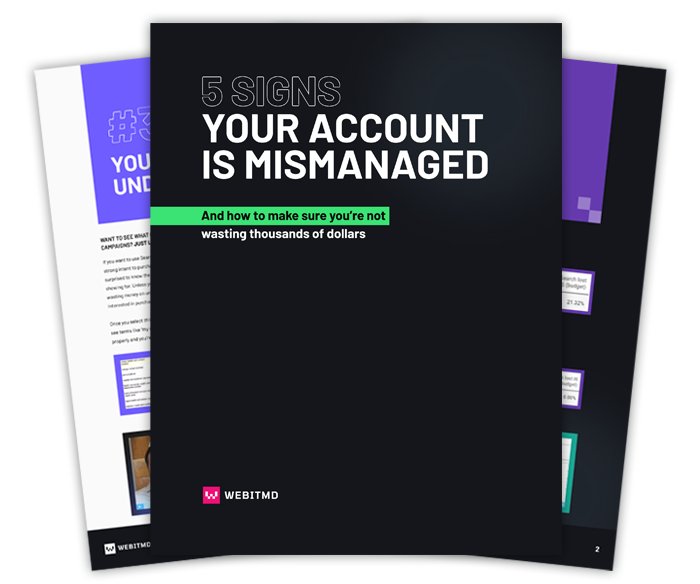 Get your copy delivered to your inbox.